Ensemble Instrumental de la Mayenne
Founded in 1988, the Ensemble Instrumental de la Mayenne is the main architect of the musical season of Mayenne Culture (local cultural agency). The orchestra seeks to create a space for classical and contemporary music in Mayenne and to promote it by reaching out to new audiences. In October 2020, this multifaceted professional ensemble has appointed Chloé Meyzie as the new music and artistic director.
The orchestra's enterprise in favour of classical and contemporary music in Mayenne focuses on three types of actions:
live musical performances for all types of audiences
concerts mainly aimed at secondary school pupils, which seek to stimulate their interest and develop a culture around music in local schools
initiatives among students from the conservatory, designed to favour a deep understanding of the relationship between musical training and professional live performance
Production Manager
Sonia Lamy
sonia.lamy@mayenneculture.fr
Le LABOPÉRA PÉRIGORD-DORDOGNE
Created in 2021, the Labopéra Périgord-Dordogne seeks to open lyrical performances to everyone. This ambitious project revolves around different collaborations. The Labopéra Périgord-Dordogne is part of the national network of the Fabrique Opéra whose work focuses on the creation, the coordination and support of these types of musical projects around France. 
In consequence, the Fabrique Opéra perpetuates the cultural heritage of opera around France, a heritage often forgotten by many. This work rests upon 5 essential pillars :
Lay emphasis on artistic excellence: one major goal is to enthral the audience with a large-scale performance.
Work closely with high school students and apprentices: the Fabrique Opéra is first and foremost a human adventure. Each year, every project brings together 300 young apprentices from local vocational schools and gives them the opportunity to hone their skills and be creative by working on a demanding project. All of them work under the supervision of an artistic team made up of the conductor, the stage director and the set designer. According to their speciality, each student partakes in the creative process to design and make the set, the costumes, take care of hair and makeup and promote the event. All of them are invited to give the best of themselves and learn from renowned artists and professionals. They are the prominent ambassadors of the project. The artistic and cultural quality of this cooperative project allows everyone to surpass themselves as their responsibility is put on the line. 
Put to use local concert halls: local concert halls will be turned into real opera houses where classical music can reach anyone. 
Establish a new economic model: half of the budget relies on the box office. Tickets will be sold for a reasonable price (around 26€). 
Introduce a narrator: everyone can follow along the story while appreciating the emotions and the intensity of the performance.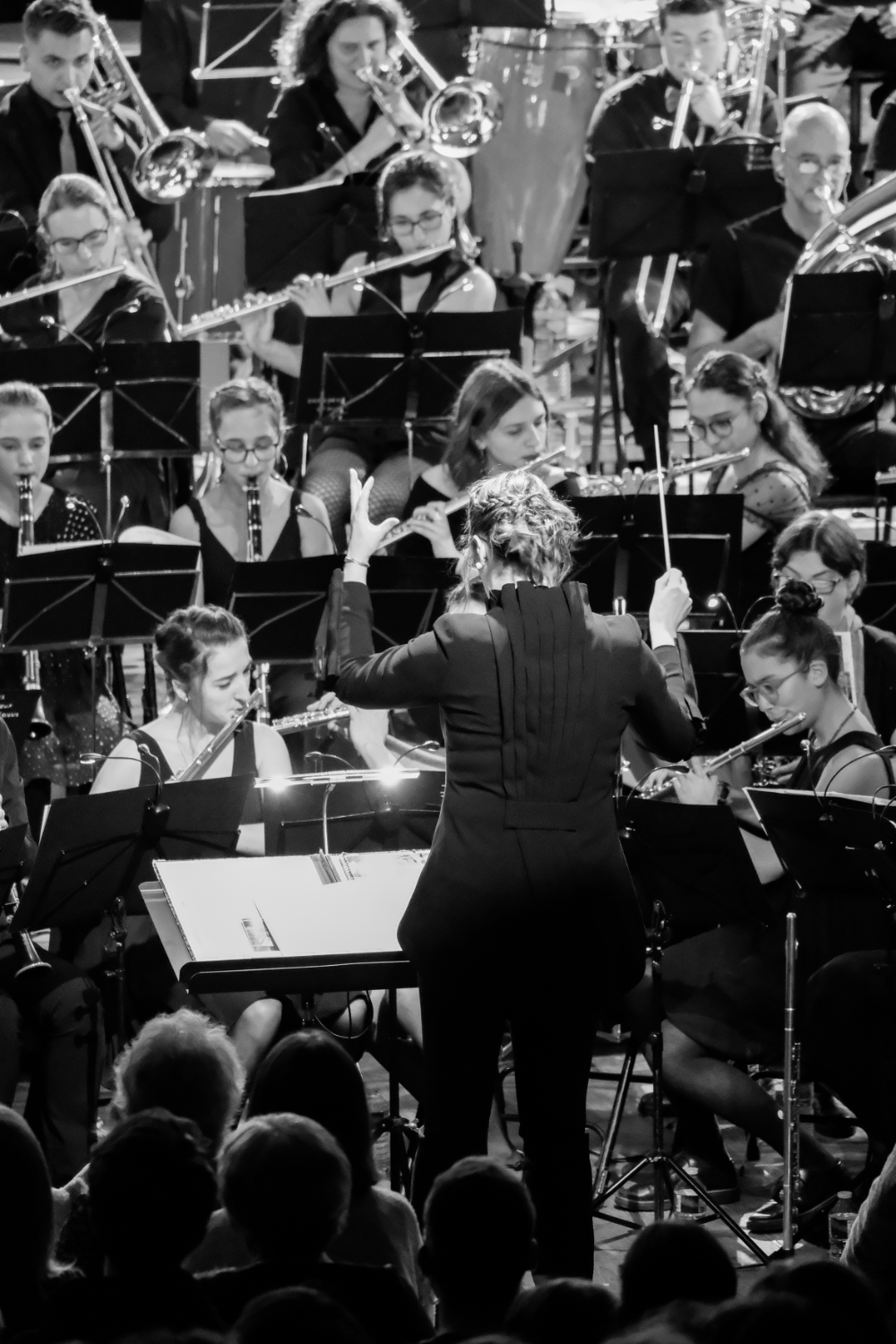 Handing down knowledge and supervising musical ensembles
Quick Q&A:
What do your commitment and actions devoted to the transmission of a musical heritage represent to you?
I am particularly sympathetic to the popular education movement. I came to believe very early on that everyone could progress no matter their age. An orchestra – and collective musical practices in general – promote personal fulfillment, social diversity and play an essential part in reinforcing social ties by demanding an active commitment from every participant. Enlightened by this idea, I have wished to take on the role of a guide to work with youth orchestras and to develop musical ensembles specifically designed for amateur musicians.
The meaning of my commitment can only be understood in light of these strong beliefs. It shone through my involvement in projects with the association Orchestre à l'Ecole – who promotes musical practice among the youth – and in past and recent collaborations with multiple orchestras of the Confédération Musicale de France and its regional subdivisions. The Grand Est Regional Music Center « Cadence« .
How do you perceive your activity as an artistic guide?
I intervene in the management of a variety of musical associations, mostly wind and symphony orchestras, music academies, and in events such as musical training sessions. My educational approach is founded on the idea that it is essential to arouse the curiosity of musicians, pupils and beginners via the experience of the orchestra – passing on the joy of playing in a group and encouraging them to know more about the repertoire. I also help with the structure of non professional orchestras and accompany conservatories in the development of their musical ensembles.
My role as an artistic advisor leads me to guide orchestras in their choice of a repertoire and to conceptualise original artistic projects for them. I also advocate for a professional leadership in charge of amateur orchestras. I am regularly invited to host training sessions in conducting for various types of learners, i.e. managers, coordinators, music teachers and aspiring conductors.